I was excited when Emily Abrahamson, University of Chicago, asked me to design a custom handmade silk scarf and tie from the ancient mosaic Mesopotamian lion held in The Oriental Institute to help celebrate top donors supporting their $5B capital campaign. This colorful striding lion, its mouth opened in a threatening roar, once decorated a side of the 'Processional Way' in ancient Babylon. Gifts were presented in a University of Chicago branded gift box and came with a printed card to reinforce their campaign mission and provenance of their unique and thoughtful gift.
Download our guide: 10 Considerations When Outfitting Your Gift Closet.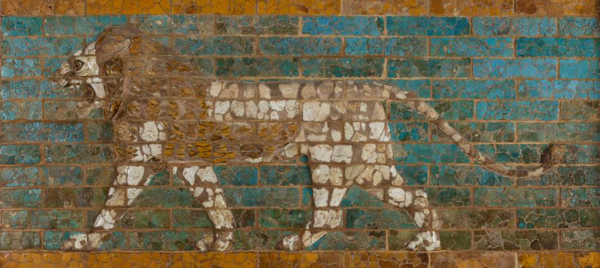 | | | |
| --- | --- | --- |
| | | |
"Harris Made designs are made with such precision, sophistication, and embody a rich story of tradition – they are the perfect recognition gifts for our most loyal alumni and friends." Emily Abrahamson, Donor Engagement, University of Chicago
I hope you've enjoyed hearing the story behind these unique gift designs. We would love to hear from you if it has inspired your thinking about pursuing a special recognition gift project. For more examples of our work, please visit our Lookbook.