The creative journey can be fascinating, don't you think?
I start by meeting with the clients, opening my sketchbook and opening my ears. Listening to them tell their story is key to delivering an exceptionally personalized design.
Download our guide: 10 Considerations When Outfitting Your Gift Closet.

When I worked with Joanna Riester to celebrate the kick-off of the Lurie Children's campaign, she emphasized how important it would be to the donors to express their promise to every child.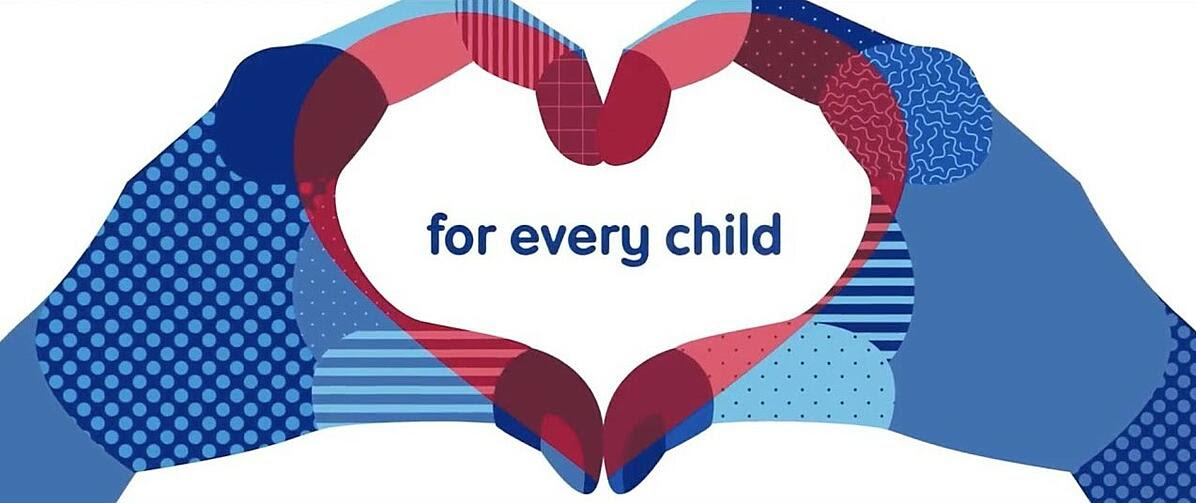 Listening to her passion inspired me to sketch and incorporate their unique campaign brand icons in order to capture the spirit of those promises which became the pattern repeat for a beautiful set of pashminas and ties.
The design of the hands shaped to be holding a heart beautifully expresses the individual promise to each and every child.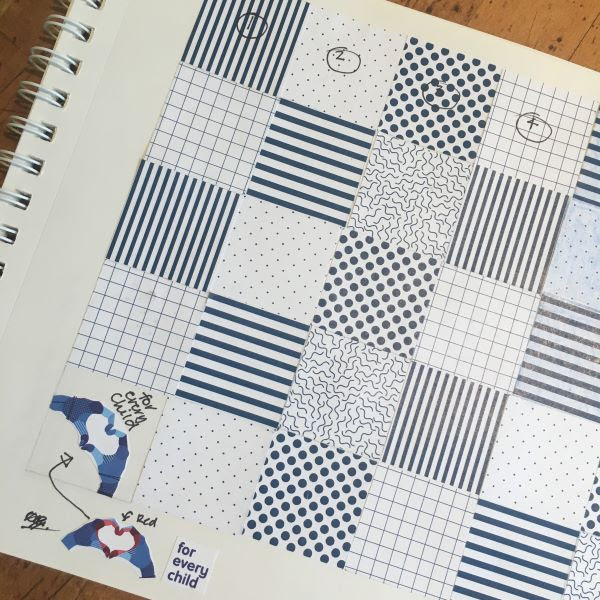 All of these ideas flowed during our initial briefing and conversations. Creativity is unlocked when we are open to really listening to our clients. Hearing not only the story they tell, but also how they tell it.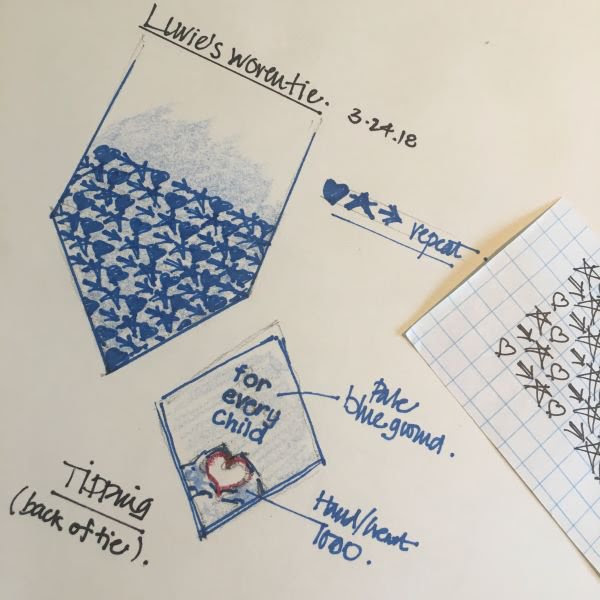 Stay tuned for Part 2, I'll show you how we implement a client's unique design into their gift. In the meantime, please email me or visit us at www.harrismade.com to schedule a call or consultation.