While we cherish the creative process at Harris Made, there is nothing as thrilling as delivering a final, finished special recognition gift to our very special clients.
Joanna Riester of Lurie Children's Hospital had us deliver their pashminas and ties, with designs inspired by iconography developed for their campaign, For Every Child, in time to accompany the RSVP to the kick-off event.
Download our guide: 10 Considerations When Outfitting Your Gift Closet.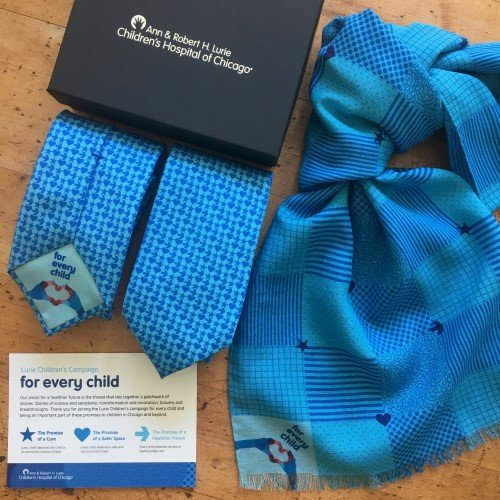 Smartly, they requested that attendees wear the accompanying gifts to the gala to showcase their pride as ambassadors for the campaign.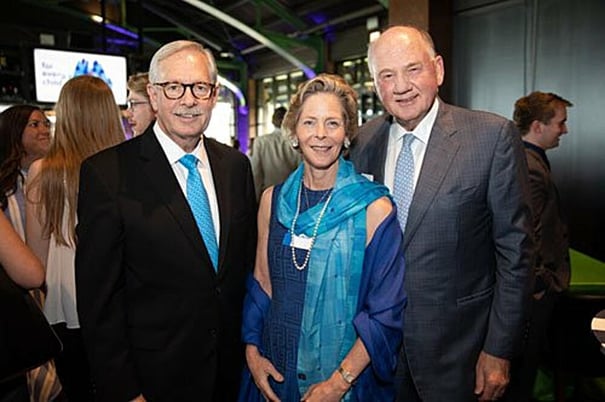 "We worked with Harris Made to design and create custom pieces for our campaign chairs, cabinet members and lead donors", explains Joanna. "Importantly, these pieces featured icons that represented our promise to every child – the promise of a cure, the promise of a safer space and the promise of a healthier future".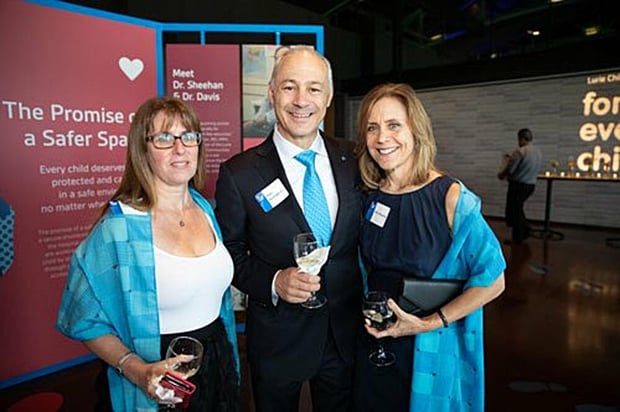 Donning their bright blue scarves and ties, guests of the event had an instant talking point that was centered directly on the impact they were making for the hospital.
"I am grateful for Emma's thoughtful partnership," Joanna continues "in designing and crafting beautiful items that are authentically Lurie Children's".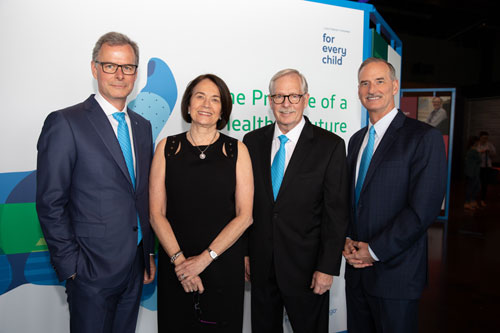 How our gifts are received by our clients and their constituents is as important as what goes into making them. We take pride in all of it, of course, but are especially honored to deliver something that elevates the meaning and the impact of our client's donors' beloved institutions.
We hope you've enjoyed this three-part series showcasing our process from start to happy finish.