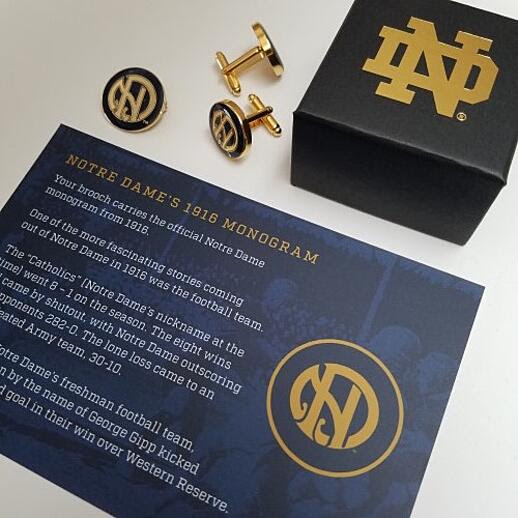 Tradition matters, don't you think?
It certainly does to the business and law schools at the University of Notre Dame.
They wanted to celebrate a retired University logo from 1916 with a very special set of enamel cufflinks and brooch.
Download our guide: 10 Considerations When Outfitting Your Gift Closet.