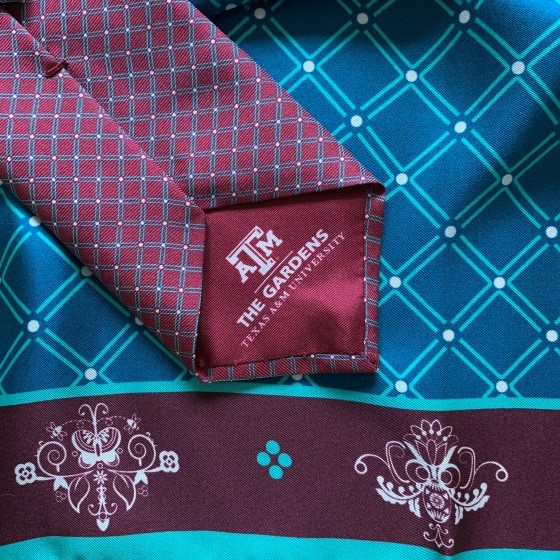 A garden is a wonderful thing, don't you think?
Texas A&M University certainly thinks so. They invited us to design a silk scarf and tie to celebrate the opening of the 27 acre Leach Teaching Gardens on the campus at College station.
Download our guide: 10 Considerations When Outfitting Your Gift Closet.