Read below about how the oldest structure in Milwaukee, WI was the inspiration for Marquette University's donor gift.
There is a "heart" to every campus.
Marquette University has an incredibly special one.
At the center of campus, amidst both modern and vintage educational buildings, sits the oldest structure in Milwaukee – the St. Joan of Arc Chapel.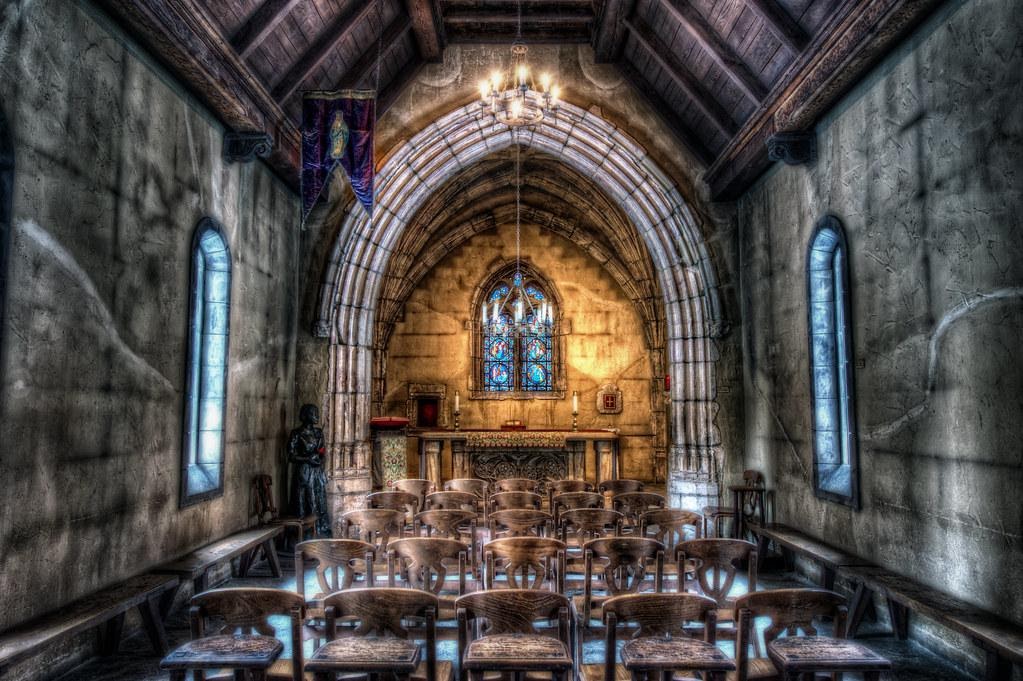 St. Joan of Arc Chapel, Marquette University, interior (above) and detail (below)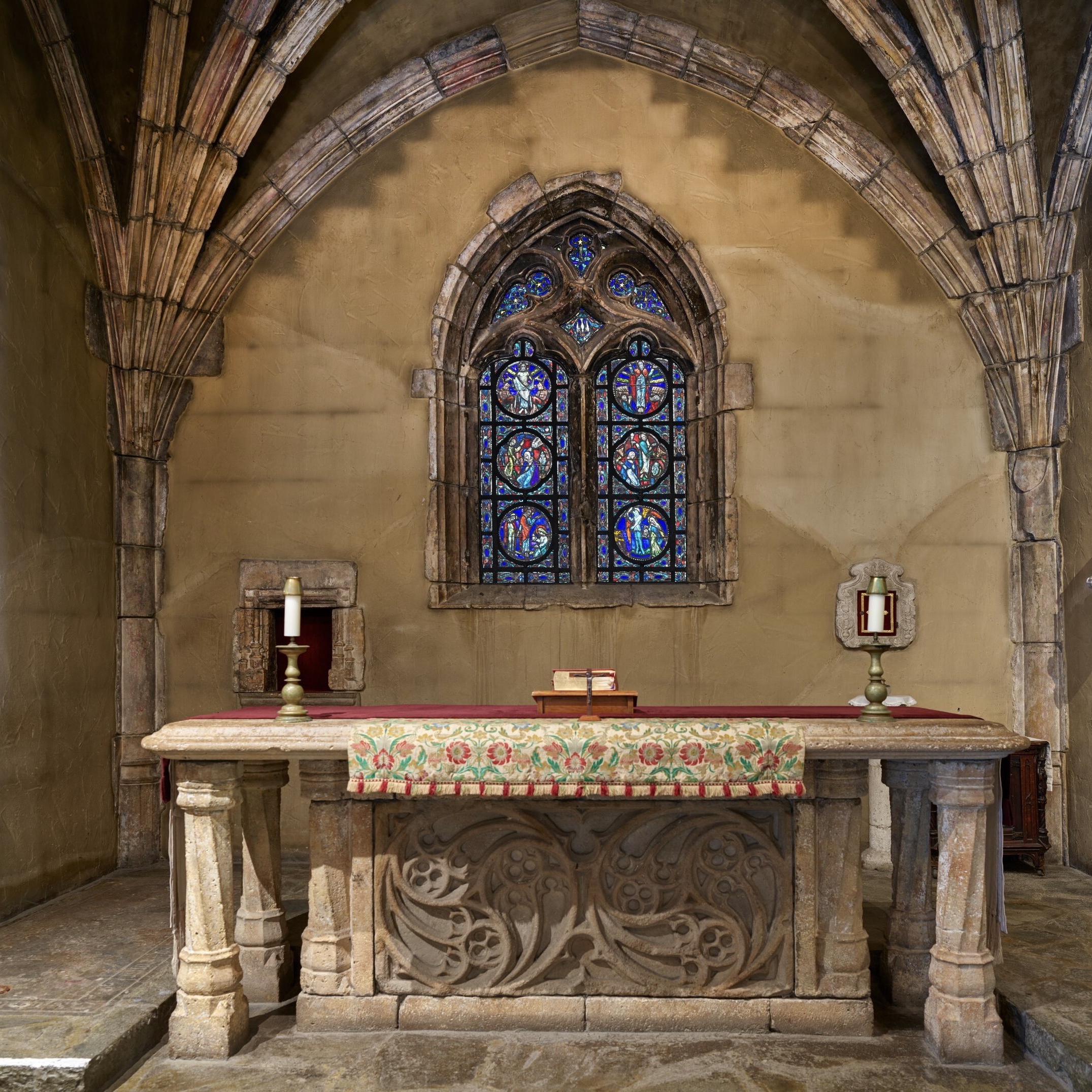 Born in France in 1420, this place of worship holds the stone Joan of Arc prayed on for strength.
It's here we found inspiration for their silk scarf and tie recognition gift for members of Marquette's Archbishop John Martin Henni Founders Society, that celebrates the remarkable generosity of individuals and organizations whose lifetime giving commitment to Marquette — including planned gifts — has reached or exceeded $1 million.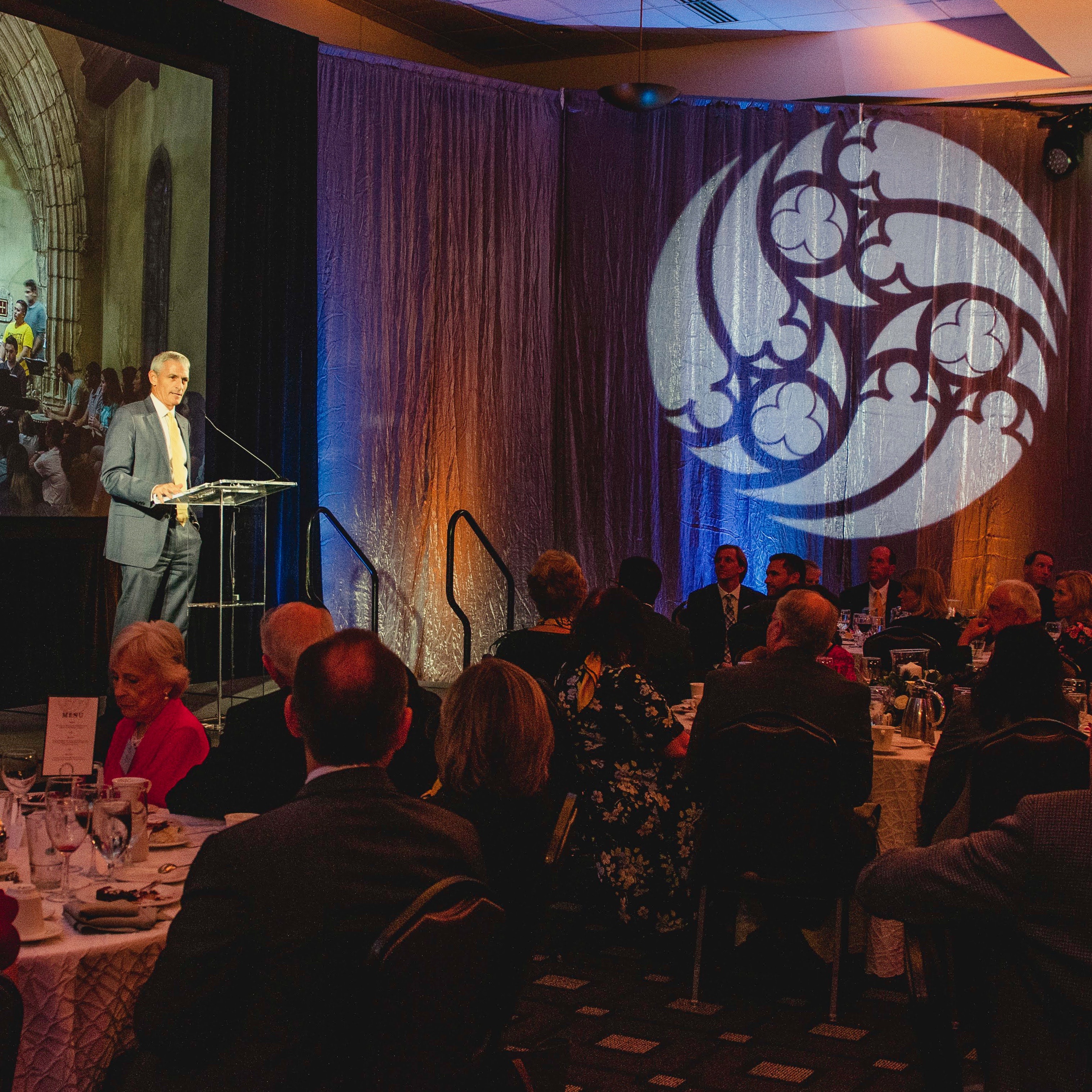 Dr. Michael R. Lovell, President, Marquette University, with trinity design
Working closely with Emily Pagenkopf, advancement associate, we amplified the trinity design from the central altar in the chapel. Weaving this beautiful design throughout the gift and the packaging was a meaningful way to honor the commitment of Marquette's generous Founders Society members.
"Even better," says Emily, "was how the gift strategy was tied into a meaningful event creating a community of university ambassadors."
Invitation and Gift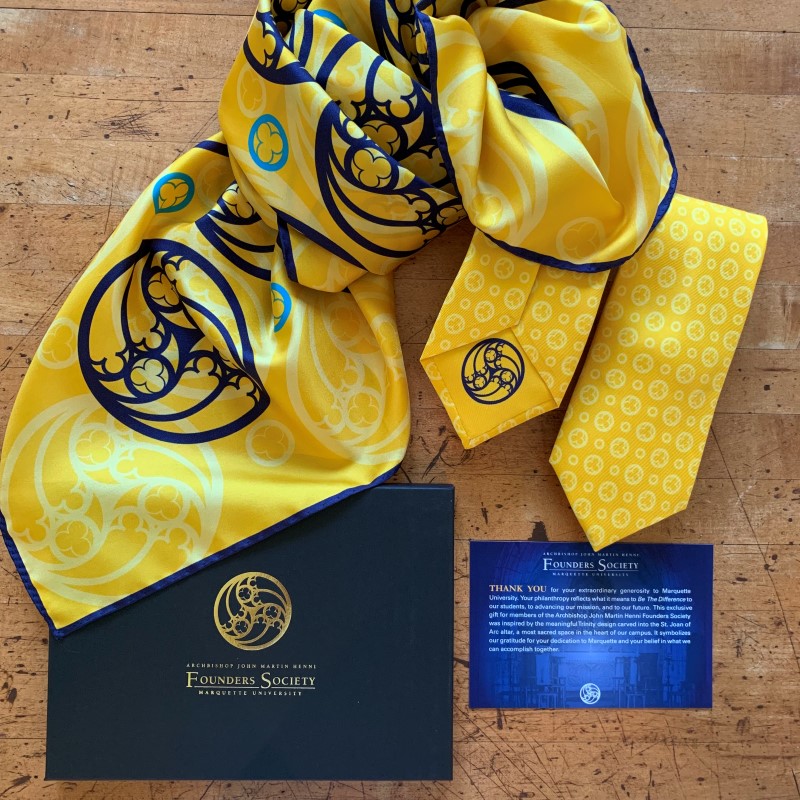 We would love to help you find a way to turn your donors into ambassadors as well.