Bespoke is an interesting word, don't you think?

Dating back to 1583 in the Oxford English Dictionary, the original definition is "to speak for, commission and arrange for goods". Perhaps it's most commonly known in use with made-to-order tailored suits - the bespoke suits of Savile Row, London.
Well, at Harris Made, we do have a specific interpretation of what we mean when we say "bespoke".

Working hand-in-hand with our clients, not only do we deliver a beautiful gift with a provenance unique to their institution, we further personalize it by weaving in a bespoke made-to-order design that has substantial meaning for the institution and their donors.
The Leach Teaching Gardens at Texas A&M is the result of a significant capital campaign. To reflect the unique contribution and impact that generous support provides, we leveraged the individual designs of 22 gardens that make up the larger garden as a pattern repeat and design motif.
Download our guide: 10 Considerations When Outfitting Your Gift Closet.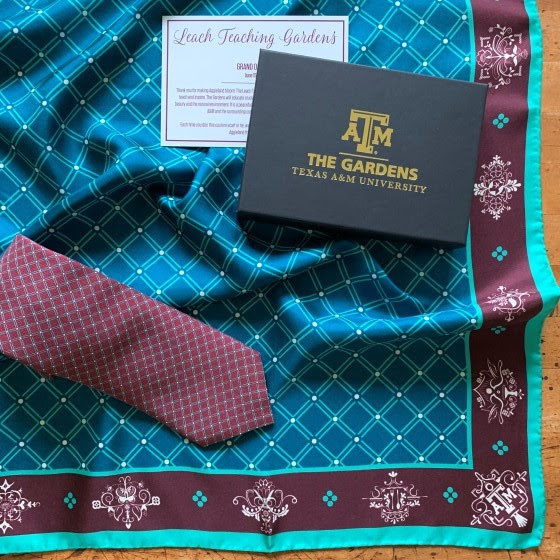 At Marquette University the St. Joan of Arc altar is a sacred space on campus. Carved into the altar is a beautiful Trinity design that we utilized and amplified as a pattern repeat in a lovely silk scarf and tie.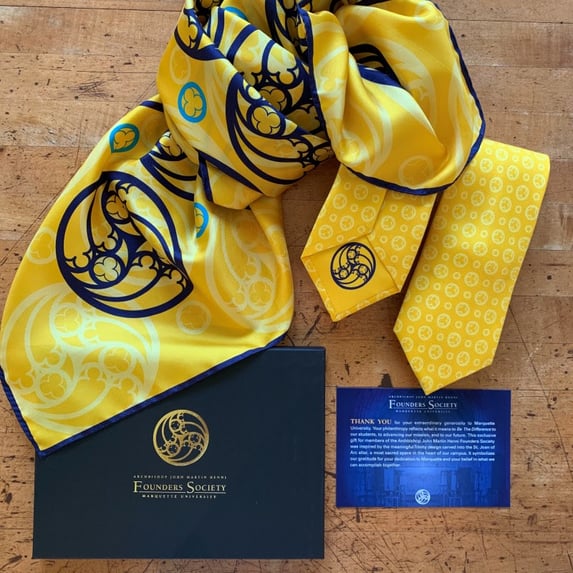 The Rafik B. Hariri Building is more than just the home to Georgetown University's McDonough School of Business. It's an architectural expression of Georgetown's innovative approach to business education. Our custom gifts captured the essence of the building to reflect the values of the college and what it means to be a Hoya - to be the best in the world and the best for the world.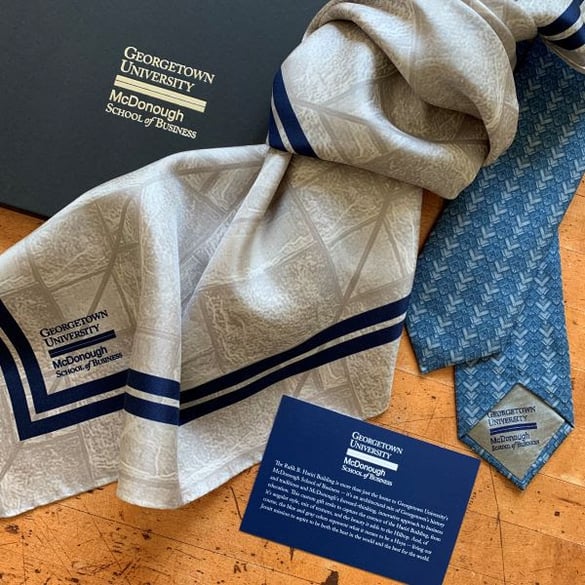 These are but a few illustrations of what we mean when we use the word 'bespoke". Not only customizing a unique and luxurious recognition gift but enriching it with an even deeper and more personal meaning by weaving the story of the institution or capital campaign into every fiber, stitch, and buckle.

That is why we prefer to have in-depth conversations with our clients to uncover and showcase the iconic and meaningful symbolism and stories that make each institution special.

May we discuss what we could make "bespoke" just for you?