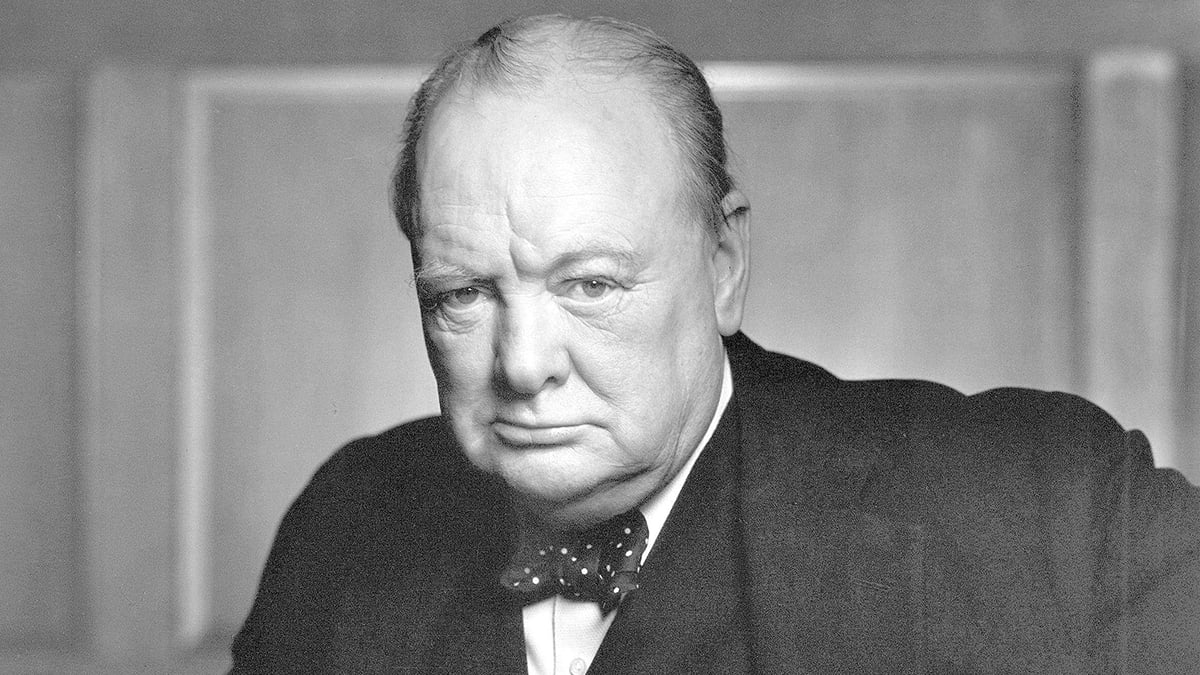 Admittedly, it's a tough quote. From a tough man.
But we're all going through something extremely tough right now.
And we're all looking for strength and conviction – and inspiration – to not only get through a devastating pandemic and economic upheaval, but to adjust and adapt to a new world and a new way of life unfolding every day.
Without a doubt, uncertainty is overwhelming. The direction is unclear. The news is not all that good.
But sheltering in place doesn't mean we have to stand still. And this pause doesn't mean we have to stop. While we respect the gravity and severity of what is happening, we can also look for practical ways to move forward.
ZOOM IS NOW A VERB
Our friends and clients tell us that their respective Advancement activities have shifted 100 percent to virtual delivery and online. But overall, spirits remain good with top donors staying loyal.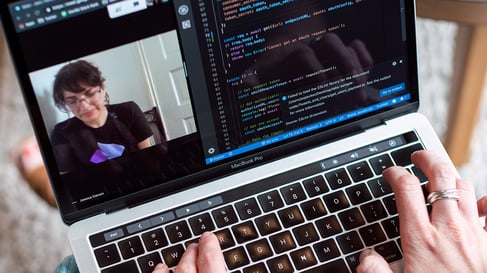 This is a testament to how we are staying connected while isolating. We Zoom. Zoom meetings. Zoom happy hours. Zoom ceremonies. Zoom church. Zoom classes. We're remaining close while staying distant. Because we adapt. We keep going.
Chances are it will be quite a while before we gather together in groups with density and proximity. We all look forward to those days, but it's probably best to imagine ways to connect and gather that leverages both virtual technology and physical proximity with some distancing accommodations.
So, while perhaps not ideal, we are all looking for ways to keep going as best we can. With some days better than others. But moving forward, with purpose.
ONE WAY WE CAN HELP YOU RIGHT NOW
While our mills and tanneries have been shut down temporarily at Harris Made, we do have additional ways we can help you now. Certainly, with our recognition gifts, we can still plan and design to help you find ways to recognize those important to you.
However, we have always seen our business as a powerful method of telling stories. We have always believed, and so have our clients, that our recognition gifts communicate the unique story of their institution. As we say, we weave that story into every stitch, buckle and badge.
And now we are expanding and amplifying that aspect of our business.
We are pleased to offer Harris Made Creative Services.
While this may seem like a less than optimum time to launch a new service or enterprise, it actually makes a lot of sense.
Look at it this way. With more people home now, they are consuming more content – according to Nielsen data, up to almost 60% increase. People want relevant and interesting content now more than ever. Why shouldn't it be yours?
Forbes is showing that internet site traffic and hits are up 50-70%. Shouldn't that be happening with your website?
Additionally, ComScore indicates that people are spending up to 46% more time on the sites they visit. Right now, and the foreseeable future, people have the time and inclination to go deeper.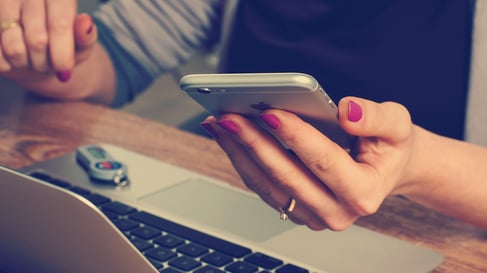 What could this mean for you and your institution?
It means that the traditional methods of connecting and reaching your donor audience have changed dramatically as well.
Relying on one-on-one meetings and events cannot be the primary medium of interaction. We don't see this ever going away, but it has been impacted dramatically.
This is where astute communicators and excellent storytellers can adapt and adjust how you engage with your audience.
The best way to accomplish this, as we have seen with our extensive experience with both consumer and non-profit brands, is investing in the fundamental foundation of brand essence.
Institutions and organizations that clearly understand and can crisply articulate who they are, what they do best, and why they do it, are the ones people not only trust, but engage with the most and on deeper levels.
How well do you believe your organization's brand essence and identity is clear and integrated across all your constituents? While this may sound obvious, it is deceptively difficult to put into practice. And this may be an excellent time to stop and re-center your stakeholders.
That is why we are offering our Brand Essence Workshop now.
BRAND ESSENCE WORKSHOP
This Workshop gives institutions a practical process and outcome that identifies, clarifies and amplifies a formidable brand communication foundation.
The workshop tools and process leverage a high profile and successful thirty-year career of our Harris Made Creative Director working with Blue Chip brands like Wrigley, Anheuser-Busch, T-Mobile, Dell and Pepsico, as well as non-profits such as the Art Institute of Chicago and Boys and Girls Club of America. Additionally, we combine this with our deep fundraising and stewardship experience and network.
We think few can offer our unique combination of best practice branding discipline with unparalleled donor institutional wisdom.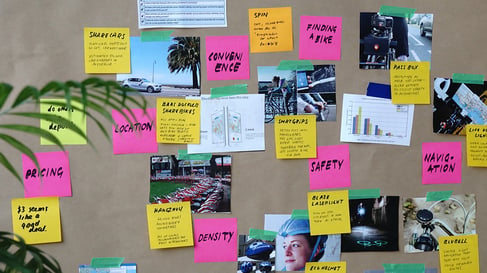 You can expect substantial, tangible benefits from our Workshop. It provides a forum and process, without being cumbersome, to engage key stakeholders to express, iterate, and connect regarding the vision, purpose and mission of your brand and organization. A critical exercise and method to engage your most valuable supporters.
You will walk away with several key strategies and documents that provide a framework and a foundation to clearly communicate who you are, what you do best, and why you do it, in a relevant, timely, and timeless manner.
And it can be done by gathering your key stakeholders for video meetings.
It will give you the tools and direction to amplify and integrate your brand communications across all media and channels, so the sum of the parts is greater than one email.
If you see an opportunity in this current situation to adapt and respond by making an investment in your organization's brand communications, we would love to discuss the possibility further with you.
It's how we keep going.